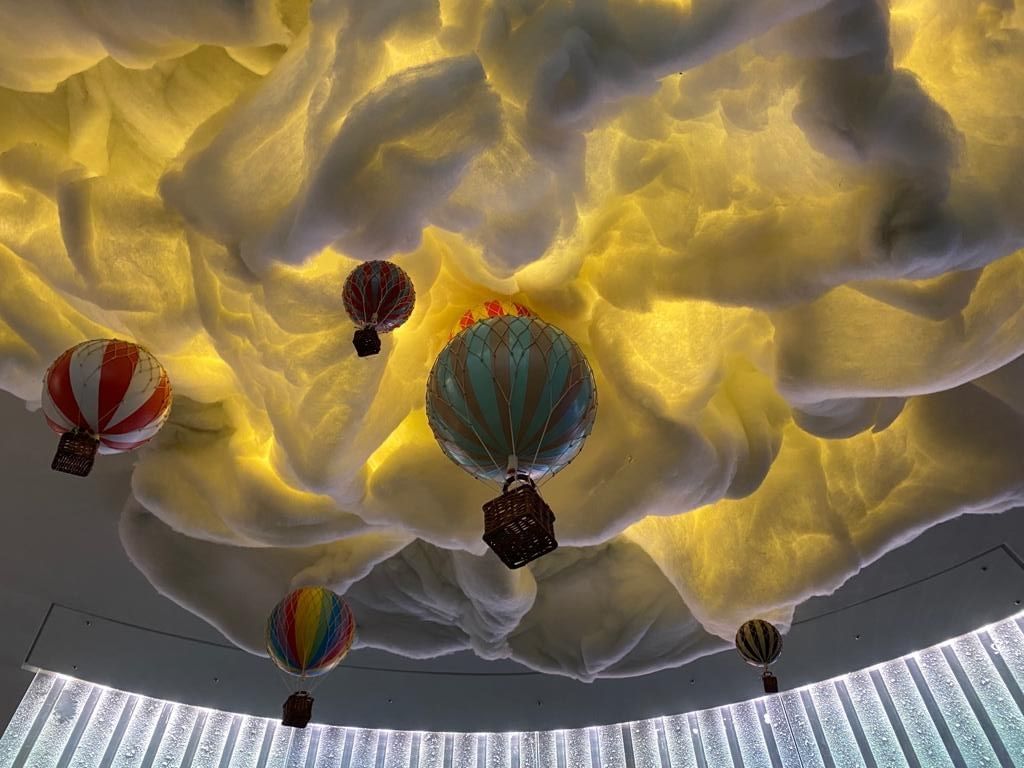 EXPERIENCE OUR EXCLUSIVE RESIDENCY WITH HENDRICK'S
AN ICONIC COLLABORATION IN THE HEART OF MAYFAIR
May Fair Bar is a true mirror of its surroundings. From the unmistakable sophistication and vibrancy of our neighbourhood's streets and mews, to the independent spirit of nearby luxury boutiques and art institutions, May Fair Bar reflects the unique atmosphere and contemporary design of its namesake district. A social destination where everyone is welcome.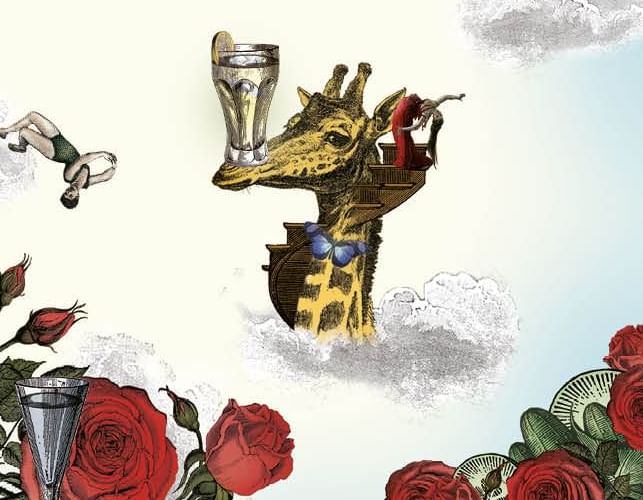 Expressions of Hendrick's
Explore the botanicals and infusions that make up some of classic and contemporary creations of Hendrick's.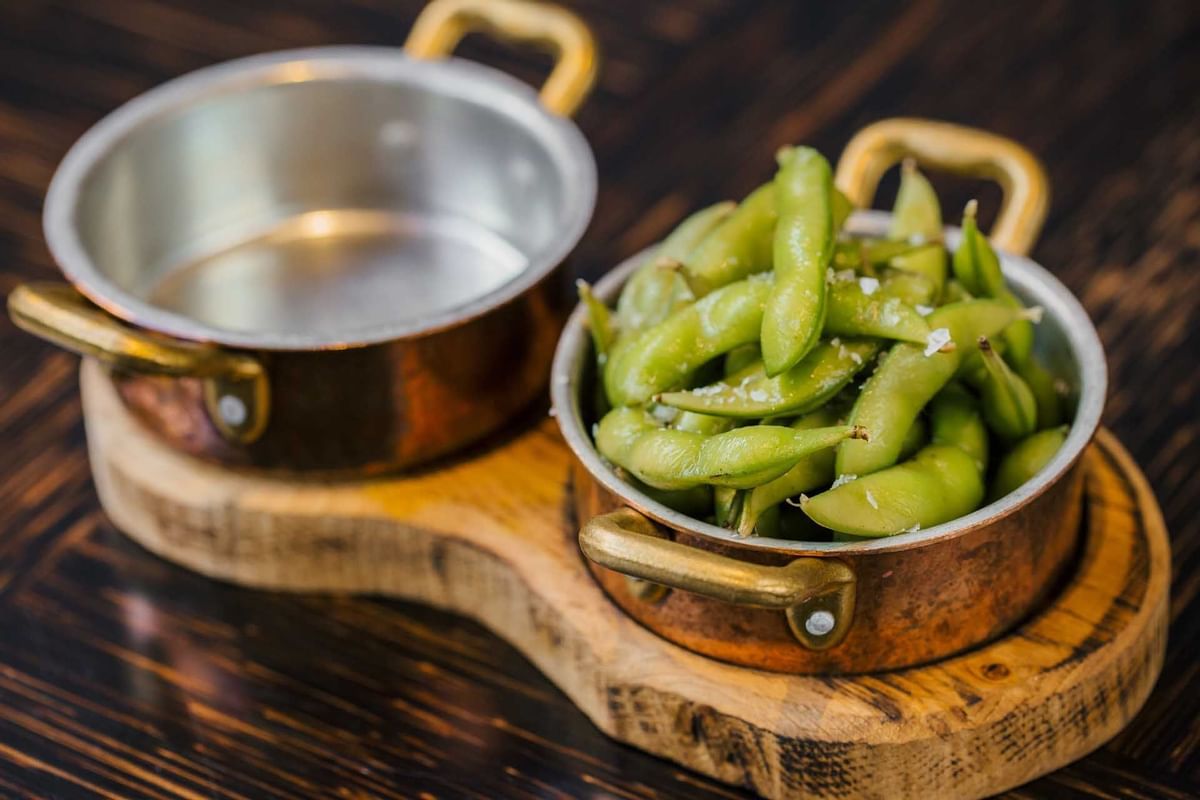 Food & Drink
Discover seasonal menus for brunch, exquisite contemporary small plates and bespoke cocktails inspired by Hendrick's gin.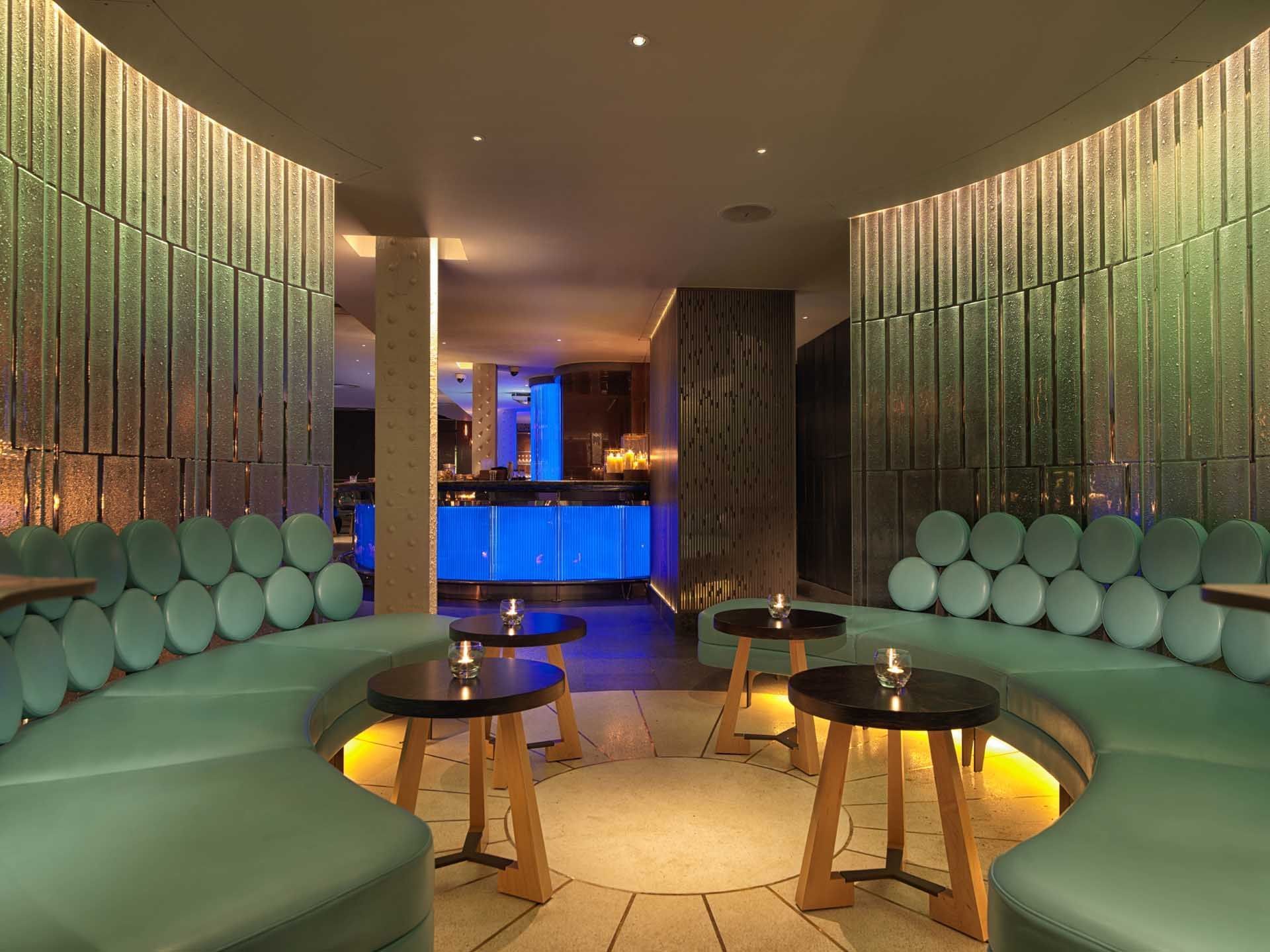 May Fair Bar Booths
Perfect for a celebration or party with a handful of your closest friends and family, our experiences have been created to provide hours of exquisite food, drinks and music.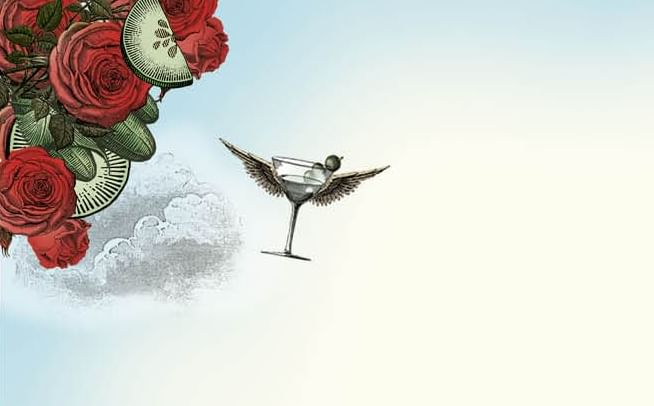 New Year's Eve Soirée at May Fair Bar
There's nothing quite like a Mayfair celebration – so this year, May Fair Bar invites you to an exclusive and dramatic soirée with London's most elegant neighbourhood as a magical backdrop.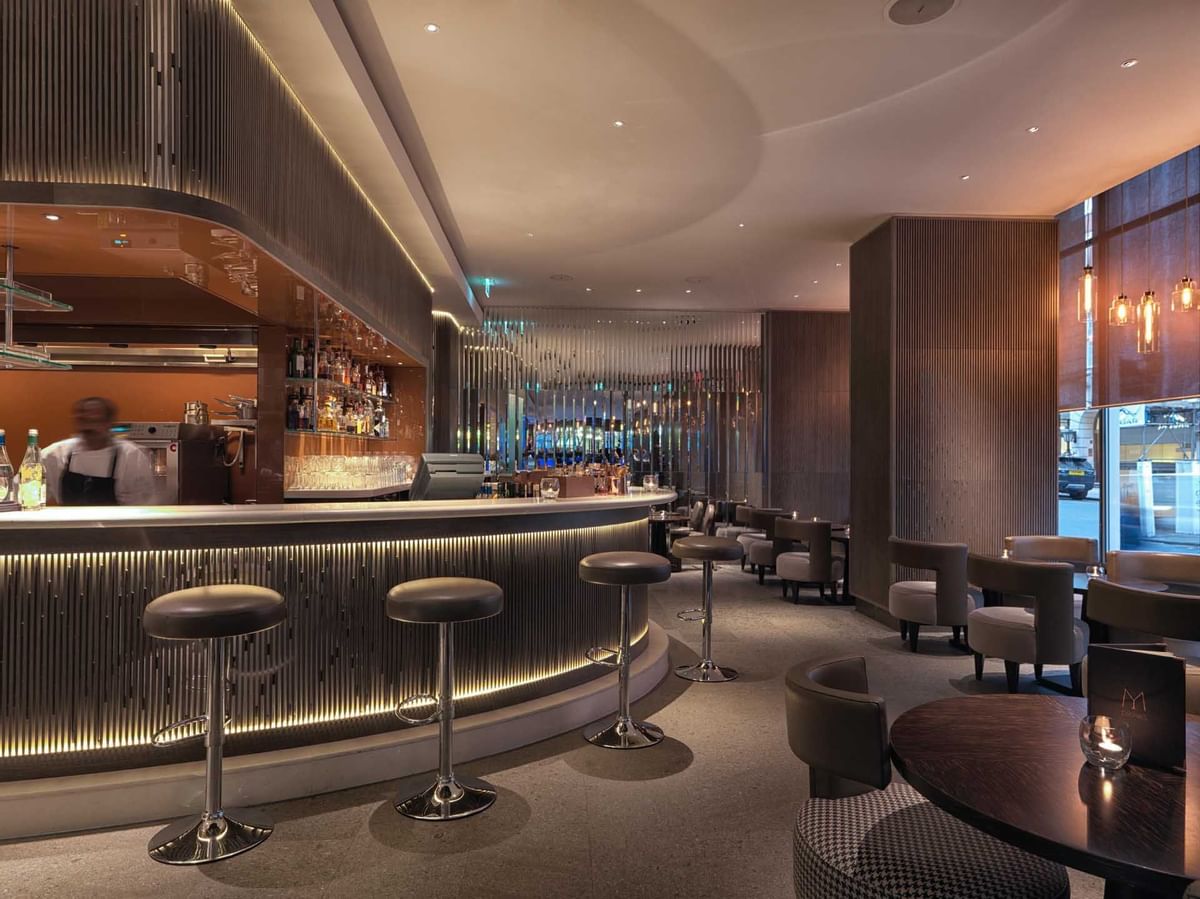 Private Hire
For a statement celebration, party, or event, consider hiring entire areas of May Fair Bar for private use.
MAY FAIR BAR
Monday – Wednesday
11am – 11pm


Thursday – Friday
11am – 1am*
*Last orders at 00.15am

Saturday
1pm - 1am*
*Last orders at 00.15am

Sunday
Closed

New Years Eve Soirée
5pm – 7pm
Late seating from 9pm
RESERVATIONS
T +44 (0)20 7915 3894
F +44 (0)20 7915 3873
reservations@mayfairbar.co.uk
EVENTS
T +44 (0)20 7915 3894
events@mayfairbar.co.uk
Frequently Asked Questions | May Fair Bar
All you need to know about May Fair Bar.
Using fresh herbs and homemade tinctures, the bar often collaborates with renowned drink brands – such as Hendrick's and Roku – to host pop-up residencies within the space. With weekend DJs complementing the vibe, May Fair Bar's mixologists shake, stir and pour award-winning cocktails that balance the classic and the contemporary.
May Fair Bar serves breakfast options, brunch and light bites in the evening.
The chefs prepare some breakfast options, such as the indulgent toasted lobster bagel or the signature cinnamon French toast, alongside healthy and energising juices and smoothies. At brunch, they prepare hot dishes like robata-grilled lamb cutlets, Wagyu sliders and wild mushroom risotto for the midday crowd.
We highly recommend booking a table online or by contacting our reservations team.
Walk-ins are welcomed subject to availability.
May Fair Bar offers private areas and group dining.
Contact reservations on +44 (0)20 7915 3894 for more information.
We operate a 72-hour cancellation policy with a non-refundable deposit.