Our Spaces
Utterly unique, The May Fair's glamorous heritage is captured in some exceptional spaces, from the dazzling beauty of the Crystal Room to the retro chic of the Theatre. A flexible layout and the latest technology offers almost endless possibilities in the heart of London.
We'd love to hear from you if you're thinking of organising your event at The May Fair Hotel. Telephone: +44 (0)20 7915 3898 or email: events@themayfairhotel.co.uk.
Large Spaces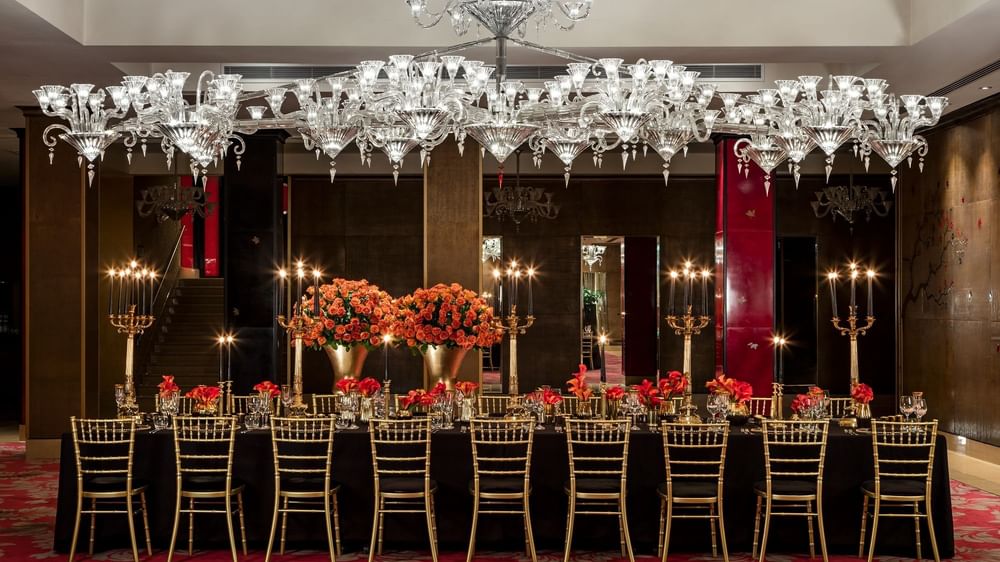 Crystal Room
Once a destination for ballroom dancing royals and London's elite, the Crystal Room is a simply spectacular space for statement events.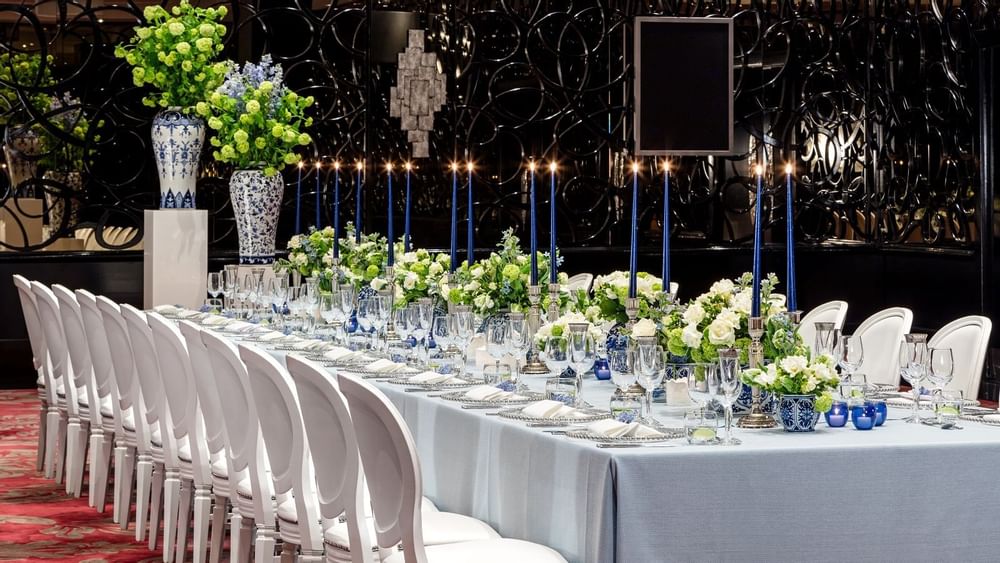 Danziger Suite
Characterised by Art Deco detailing and a rich colour palette, the Danziger Suite's intimate elegance is ideal for dinners and social events.
Medium Spaces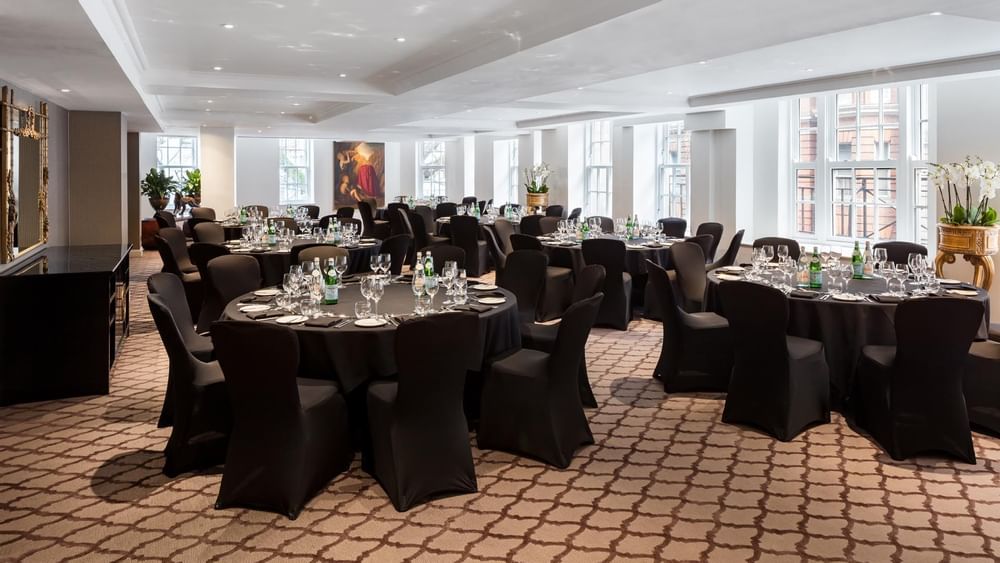 Private Room 8
Perfect for workshop sessions or corporate dinners for up to 100 guests, Private Suite 8 is one of our largest meeting rooms with natural light.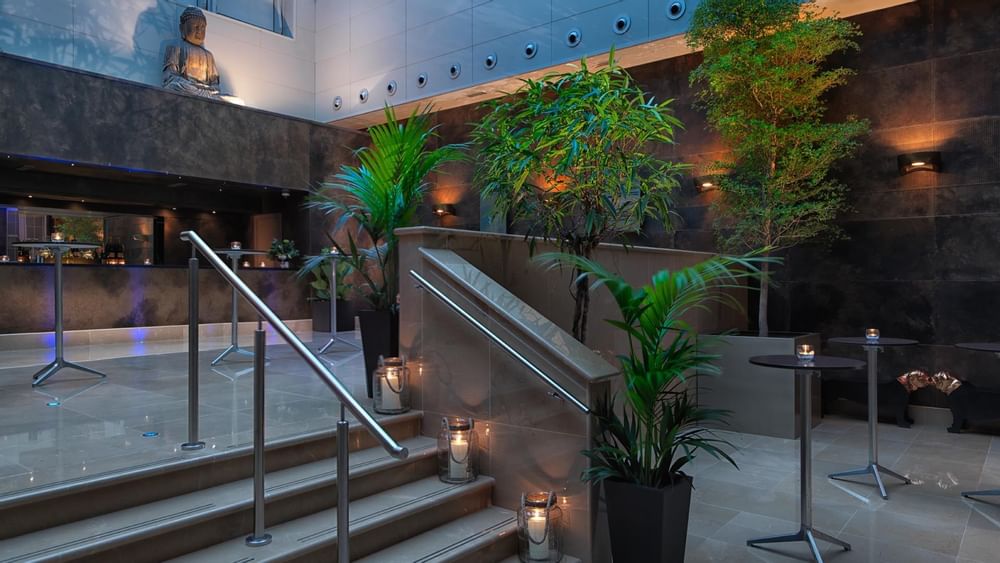 The Atrium
A vaulted glass ceiling and surrounding plants give The Atrium a sense of natural beauty, right in the heart of Mayfair.
Small Spaces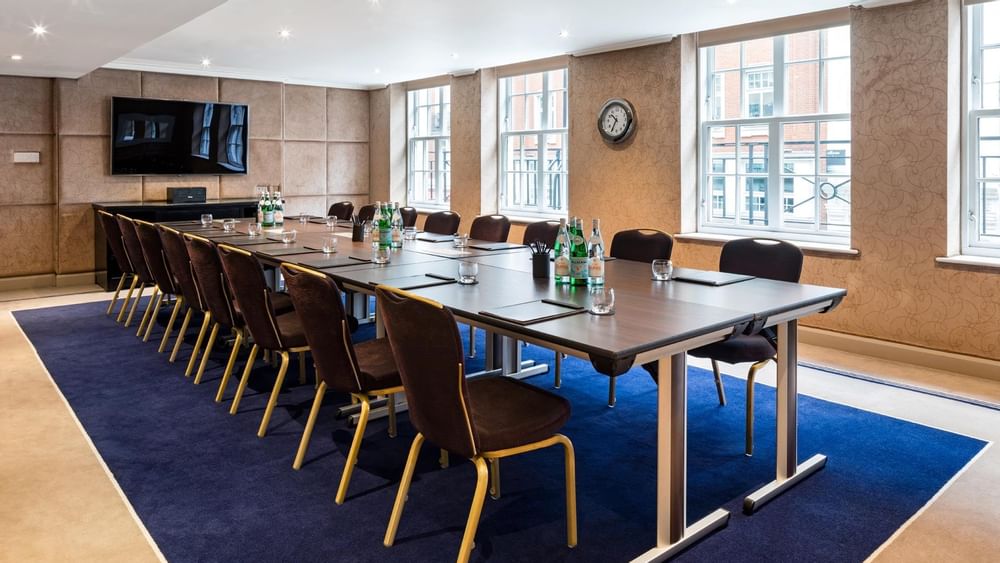 Private Rooms
Each of our private business meeting rooms is individually designed in a signature colour to make the most of the natural daylight and contemporary design.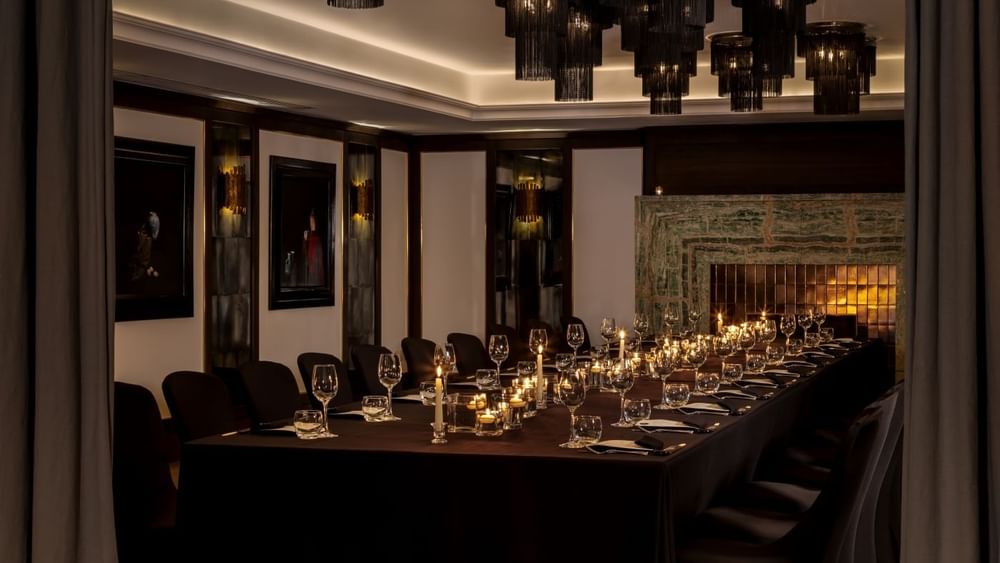 Private Dining Room
Discover an intimate chambre séparée for up to 64 dining guests, featuring antique walnut parquet flooring, panelling and an emerald fireplace.