At The May Fair we pride ourselves on creating strong relationships with sustainable brand partners and suppliers. Our friends at Noble Isle are no exception. Created using locally sourced, authentic, sustainable natural extracts from celebrated producers around the UK, Noble Isle's luxury amenities take guests through a journey of discovery experiencing the natural beauty of the British Isles through fragrance.
All of Noble Isle's products are cruelty-free, vegan friendly, environmentally friendly, free from parabens and made with a fine fragrance.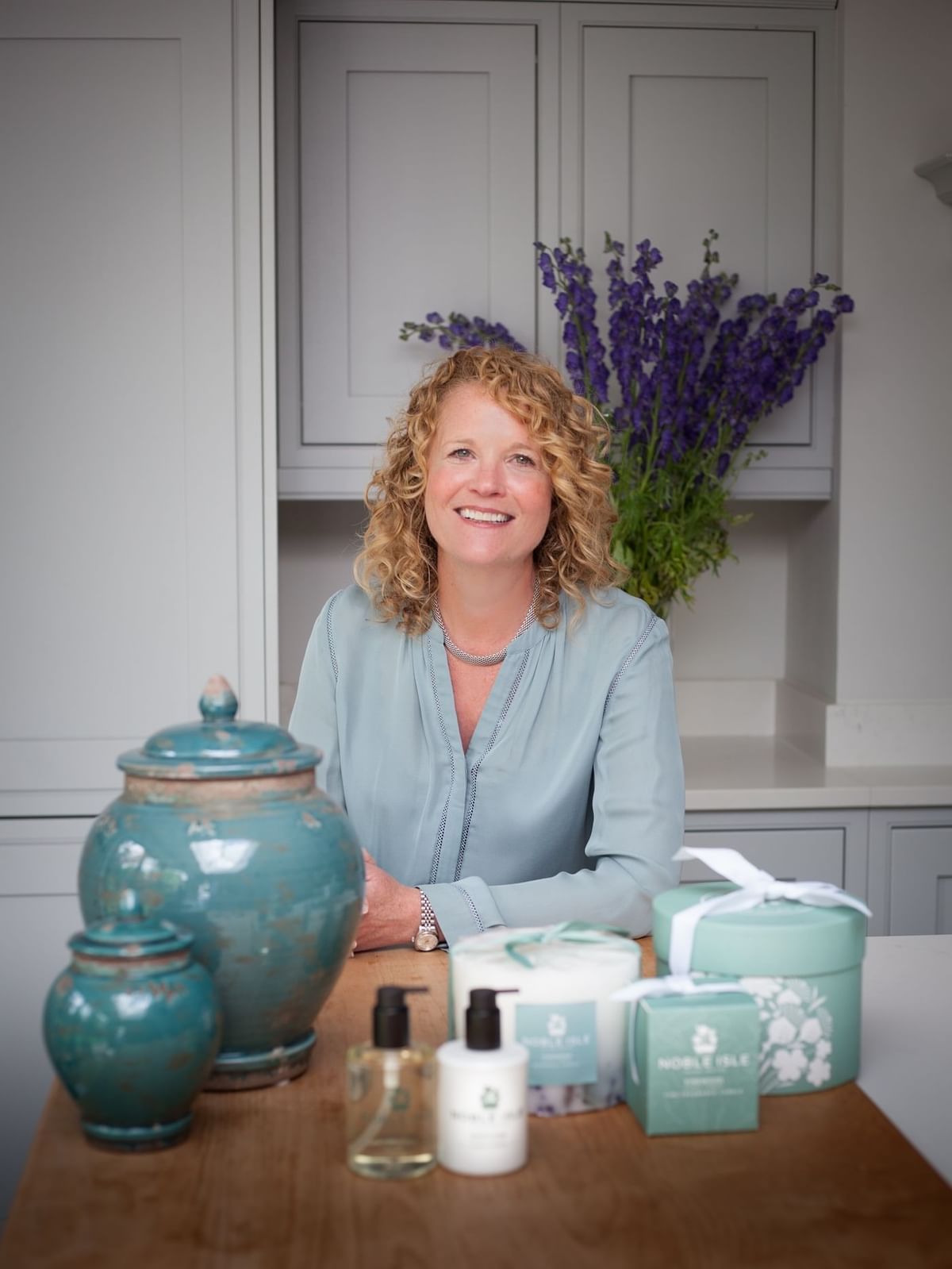 Katy Simpson, Founder & Director
'As a brand, we seek to work with the most iconic, luxurious hotels in the world and Edwardian Hotels London is everything we look for in a partner and more. The May Fair is a particular favourite of mine, a contemporary boutique getaway and the epitome of luxury. Fragrances are all about creating memories and enhancing experiences; there is great synergy between Noble Isle and Edwardian Hotels London and the combination of their five-star hotels and our array of fine fragrances is the recipe for an unforgettable experience.'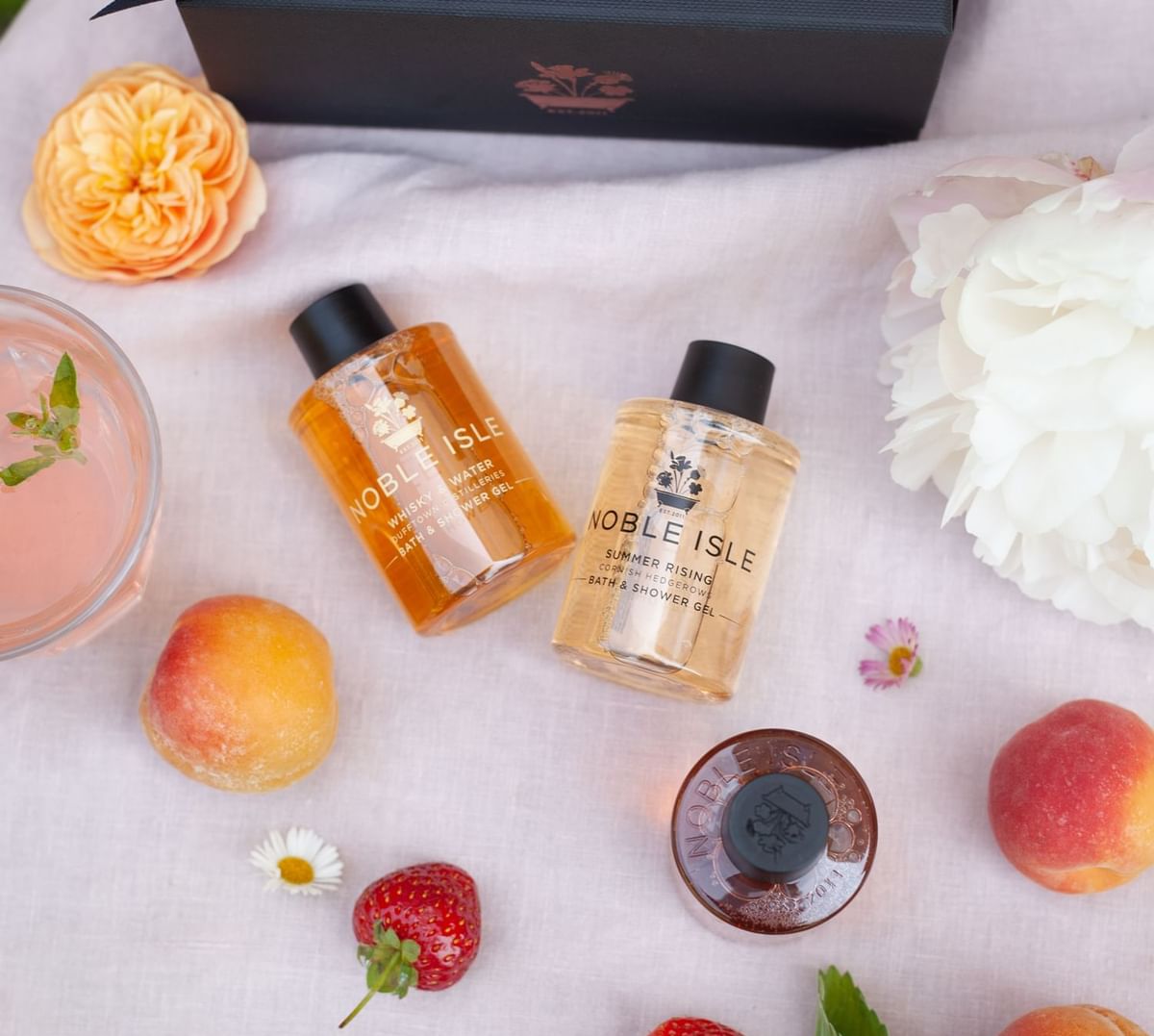 Wedding and Party Favours
Create lasting memories of your special occasion through the power of fragrance with Noble Isle's wedding and party favours.
Each product is made using real perfume, which adds vibrance, flair and opulence to any setting through the most exquisite olfactory notes. The fragrant nature of the Noble Isle collections have the ability to transport you and your guests to a moment, memory or place in time that cannot be replicated by other means. Every time your guest picks up your chosen scent, let it remind them of your celebration and share memories through fragrance.