Under the ownership of Hollywood's Danziger brothers during the fifties and sixties, the hotel became a real theatrical showpiece. A private cinema and theatre were built, alongside a pool bar housing real caiman crocodiles.
The crocodiles may no longer grace the halls of The May Fair Hotel, but the stunning May Fair Theatre remains. One of the largest private screening rooms in London, May Fair Theatre is the perfect space for film premieres, presentations, live streamed events or product launches.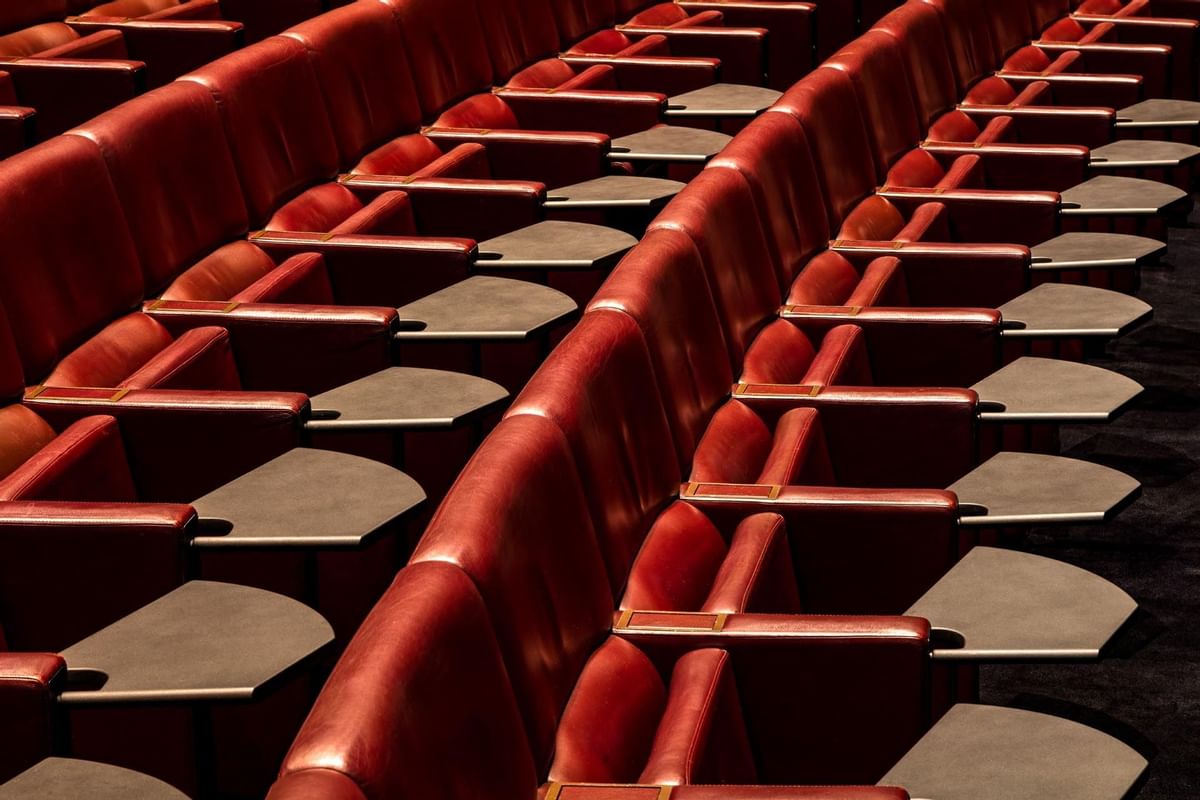 The Space
Discover intimate cinematic experiences in the heart of Mayfair, powered by big screen technology. Featuring 201 custom designed Italian leather seats, May Fair Theatre allows audiences sit in supreme comfort with armrests, fold out tables and ample leg room to stretch out. The stunning theatre is connected to a secluded breakout area and the impressive Crystal Room – creating a seamless guest journey for refreshment breaks, cocktail receptions and dining.
Technology
For a state-of-the-art silver screen experience, May Fair Theatre features two digital cinema projectors (Christie CP4230 4K and NEC 3240S 4K 3D), 8m x 3.8m premium quality cinema screen (with high contrast masking for scope, flat, 16:9 and 4:3 ratio media), 7.1 THX certified surround sound system, two 55" HD LED Screen Displays for branding/speaker information, Integrated IML interactive audience-response system, stage lighting with control booth, and more. On-site technical assistance is available to ensure everything runs smoothly.