Welcome to a hidden gem nestled within The May Fair Hotel. A heated open-air terrace that provides an intimate and elegant backdrop to cocktails and small plates, this stunning space is perfect for private events and parties.
Whether a private party, cocktail reception or launch event, May Fair Terrace is a secluded and beautiful space for hosting your guests. Led by a culinary team behind several award-winning restaurants, our dining and drinking experiences are the perfect complement to any exclusive event.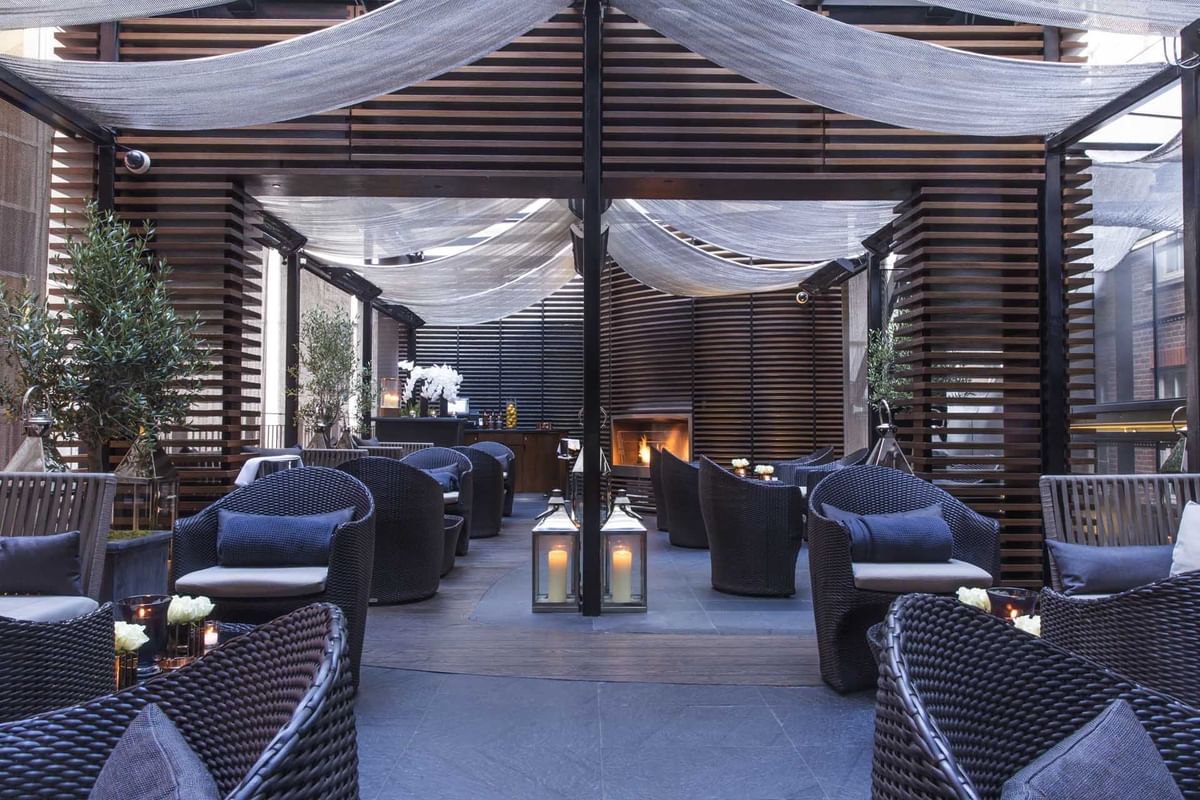 The Space
Set in a secret courtyard in the heart of the hotel, May Fair Terrace can welcome up to 50 guests in a reception style event. Perfect for both summer evenings and autumn events, the terrace comes with heaters and a dedicated bar for private service. You are also invited to discuss customising and designing the space to suit your needs.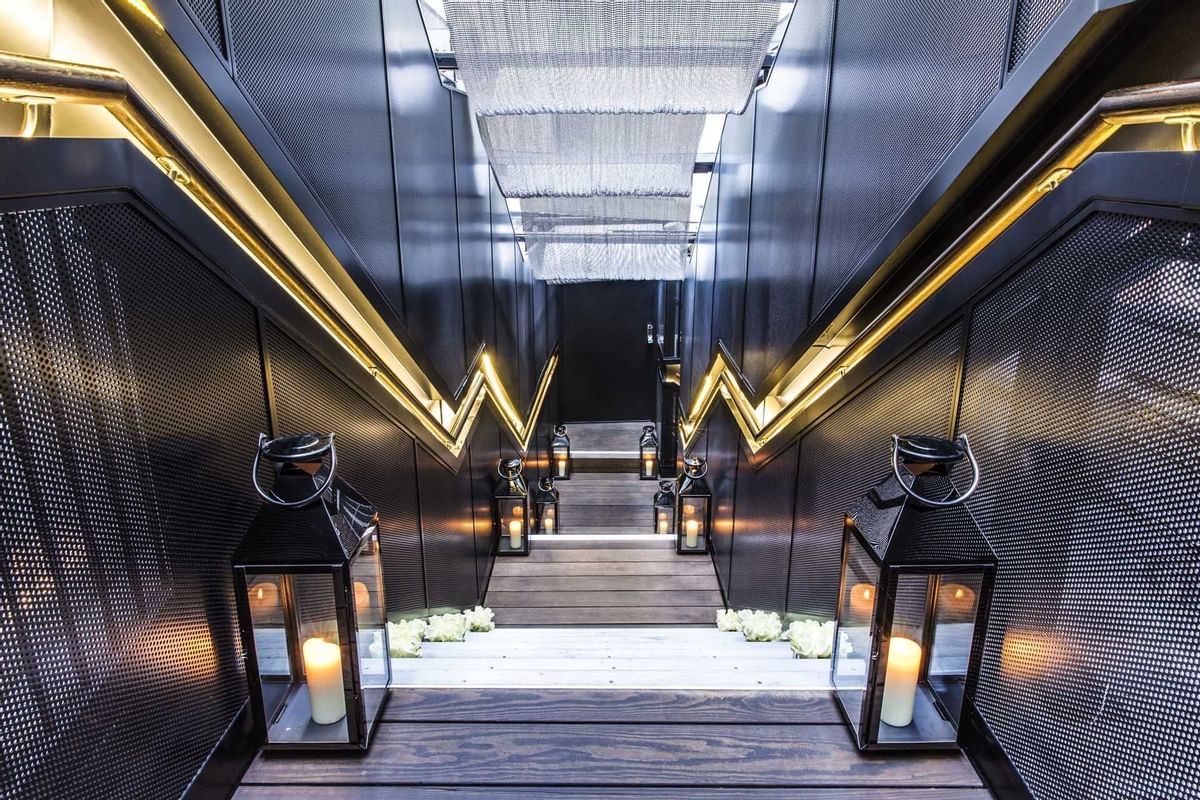 Dedicated Event Planners
Your dedicated event planner will be on hand throughout the planning stages of your event as well as on the day itself. Our culture of calm, discreet advice and service ensure a memorable luxury event for you and your guests. From big favours to small requests, our experienced planners will do everything they can to make your event a success.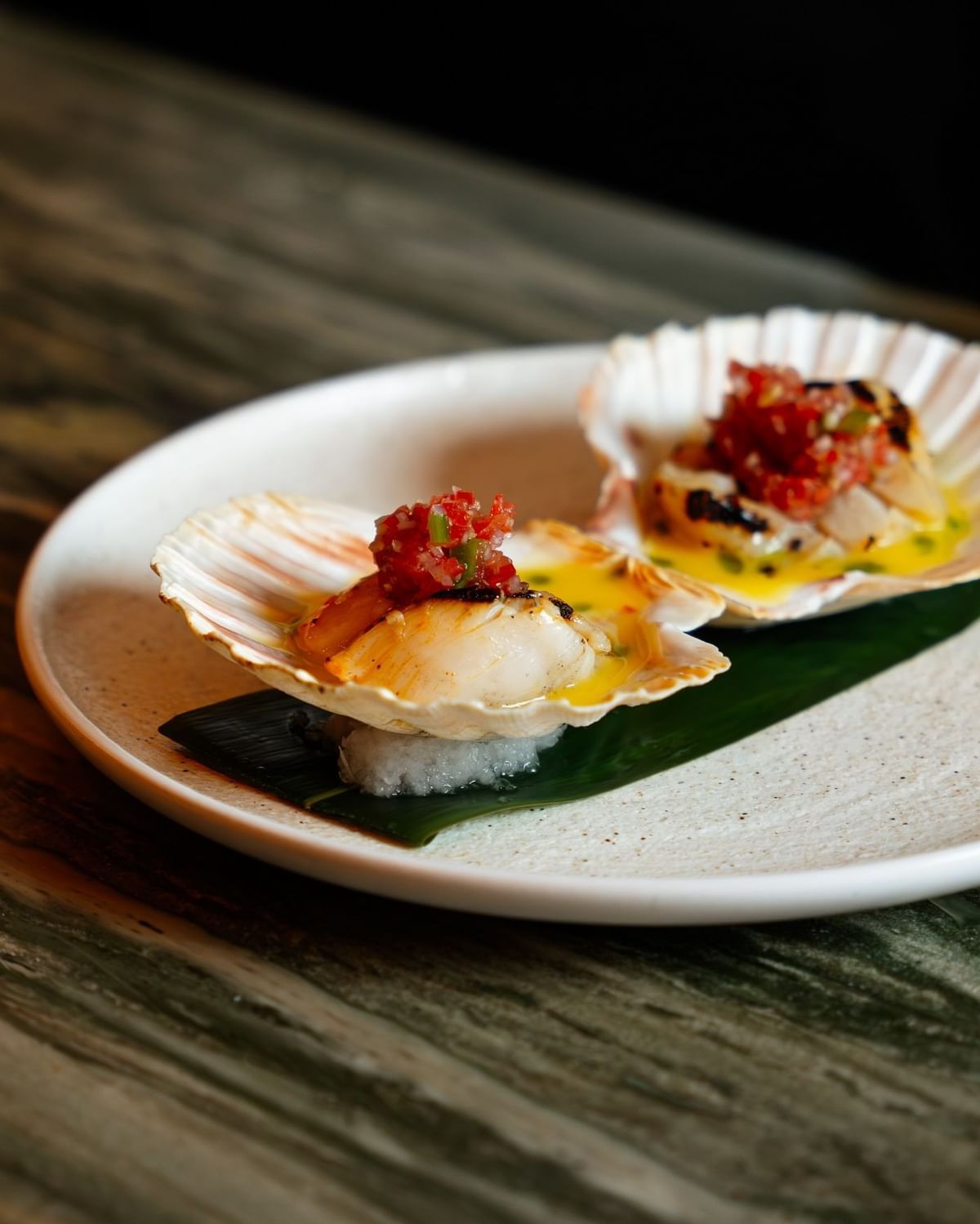 Dining
Created by a culinary team behind several award-winning restaurants in the UK, our menus are seasonal and feature locally sourced ingredients where possible. We will work with you to find the best option for your event, whether it's an exquisite canapé evening or sourcing specific options from our preferred list of external caterers.
May Fair Terrace
Reservations on request.
Contact us:
T: +44 20 7915 3892