Whether as a luxury Mayfair wedding venue or private celebration space, the flexibility, stylish modern décor and discreet attentive service of The May Fair provide a sumptuous setting for your day.
In a hotel that's steeped in history in Westminster's magnificent borough, the luxury May Fair sits in close proximity to the Royal Green Park, Buckingham Palace, Piccadilly Circus and Bond Street. Beyond the boundaries of the hotel, you and your guests are surrounded by lush open spaces and majestic architecture. With five-star amenities including an award-winning restaurant, popular bar, blissful spa, outdoor terrace and private screening room, it's the perfect place to celebrate and stay over.
Large Spaces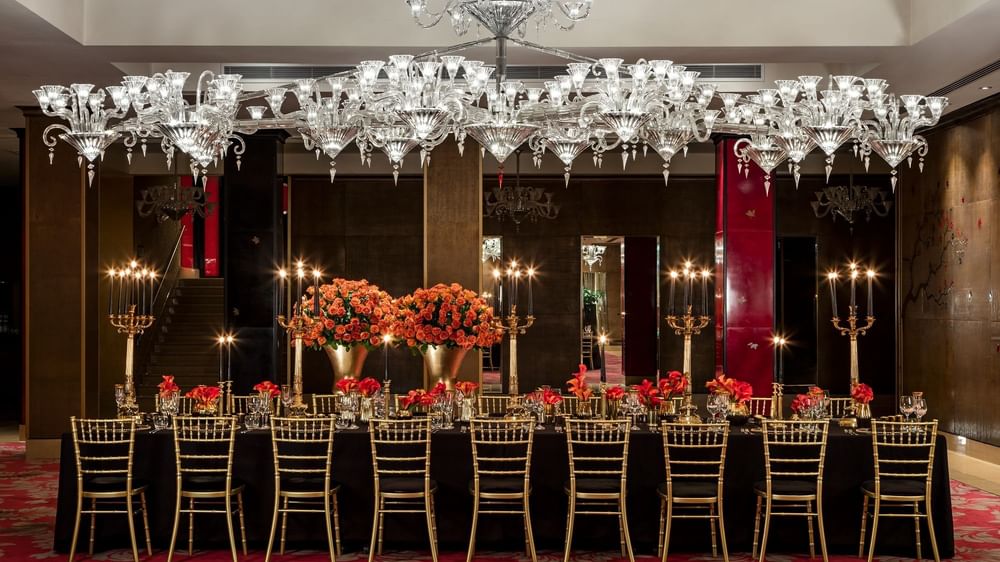 Crystal Room
Once a destination for ballroom dancing royals and London's elite, the Crystal Room is a simply spectacular space for statement events.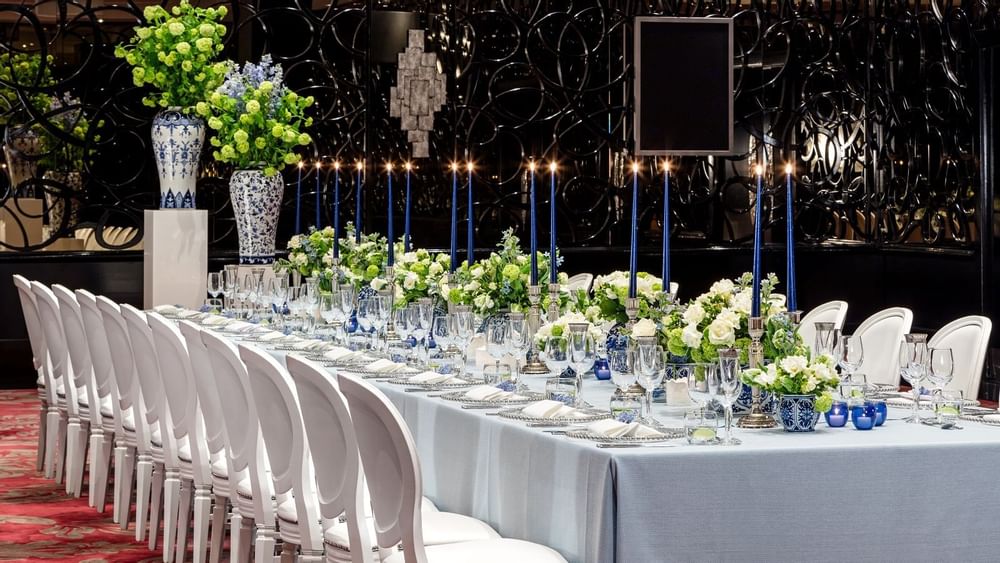 Danziger Suite
Characterised by Art Deco detailing and a rich colour palette, the Danziger Suite's intimate elegance is ideal for dinners and social events.
Medium Spaces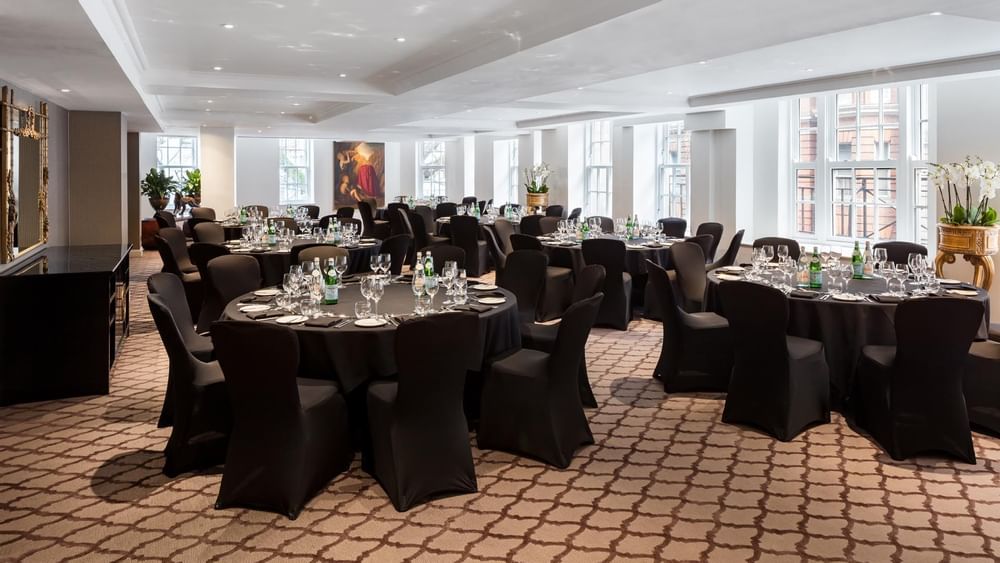 Private Room 8
Perfect for workshop sessions or corporate dinners for up to 100 guests, Private Suite 8 is one of our largest meeting rooms with natural light.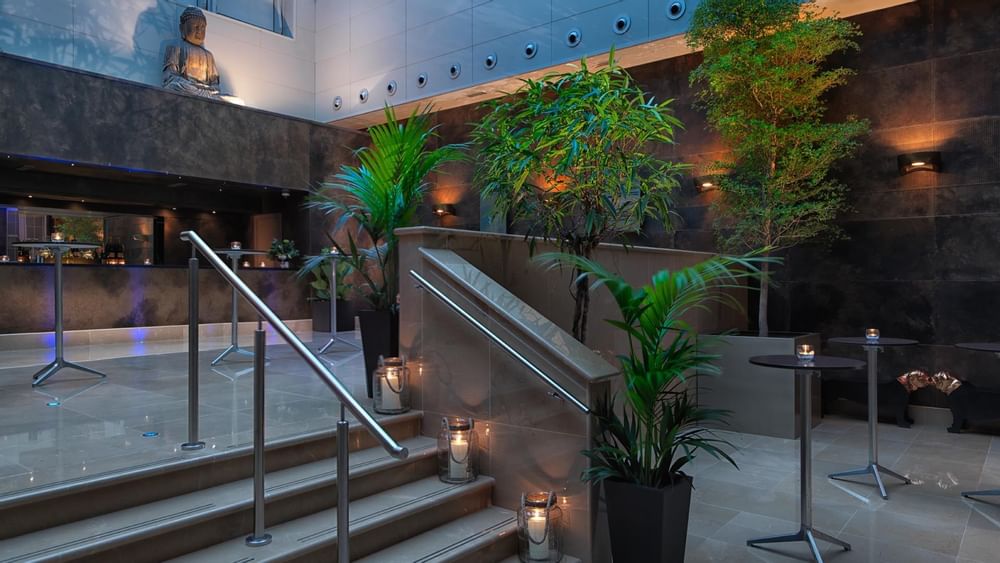 The Atrium
A vaulted glass ceiling and surrounding plants give The Atrium a sense of natural beauty, right in the heart of Mayfair.
Small Spaces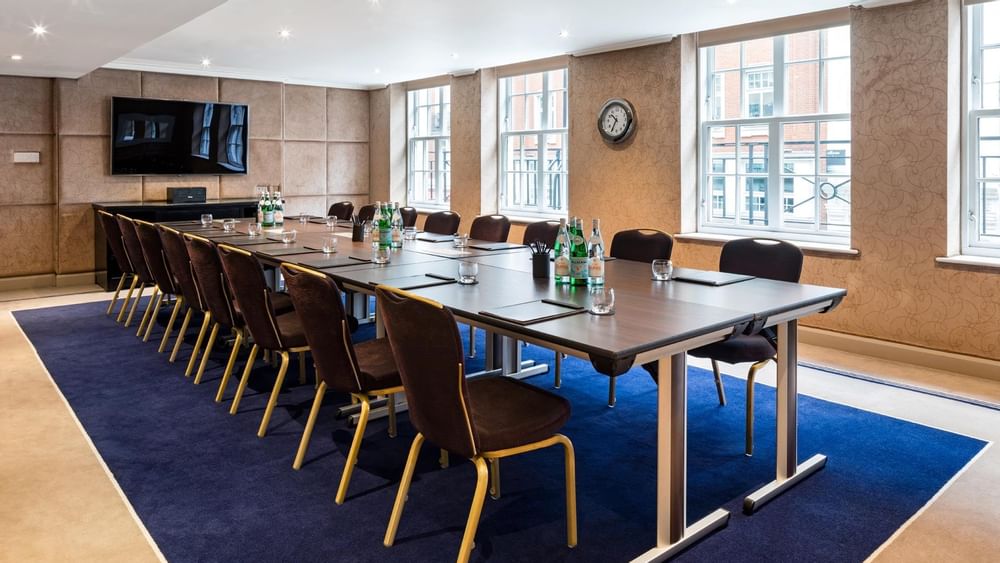 Private Rooms
Each of our private business meeting rooms is individually designed in a signature colour to make the most of the natural daylight and contemporary design.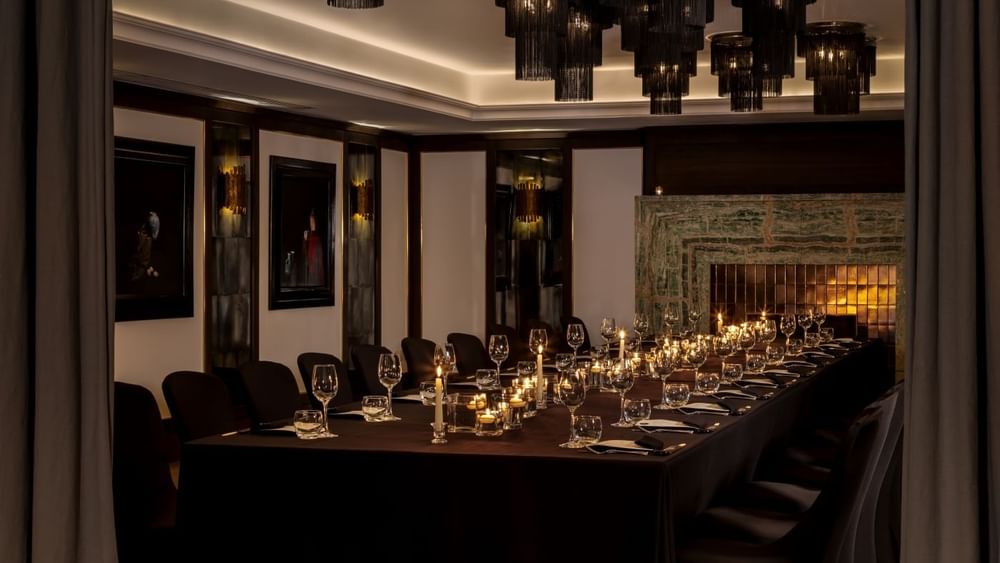 Private Dining Room
Discover an intimate chambre séparée for up to 64 dining guests, featuring antique walnut parquet flooring, panelling and an emerald fireplace.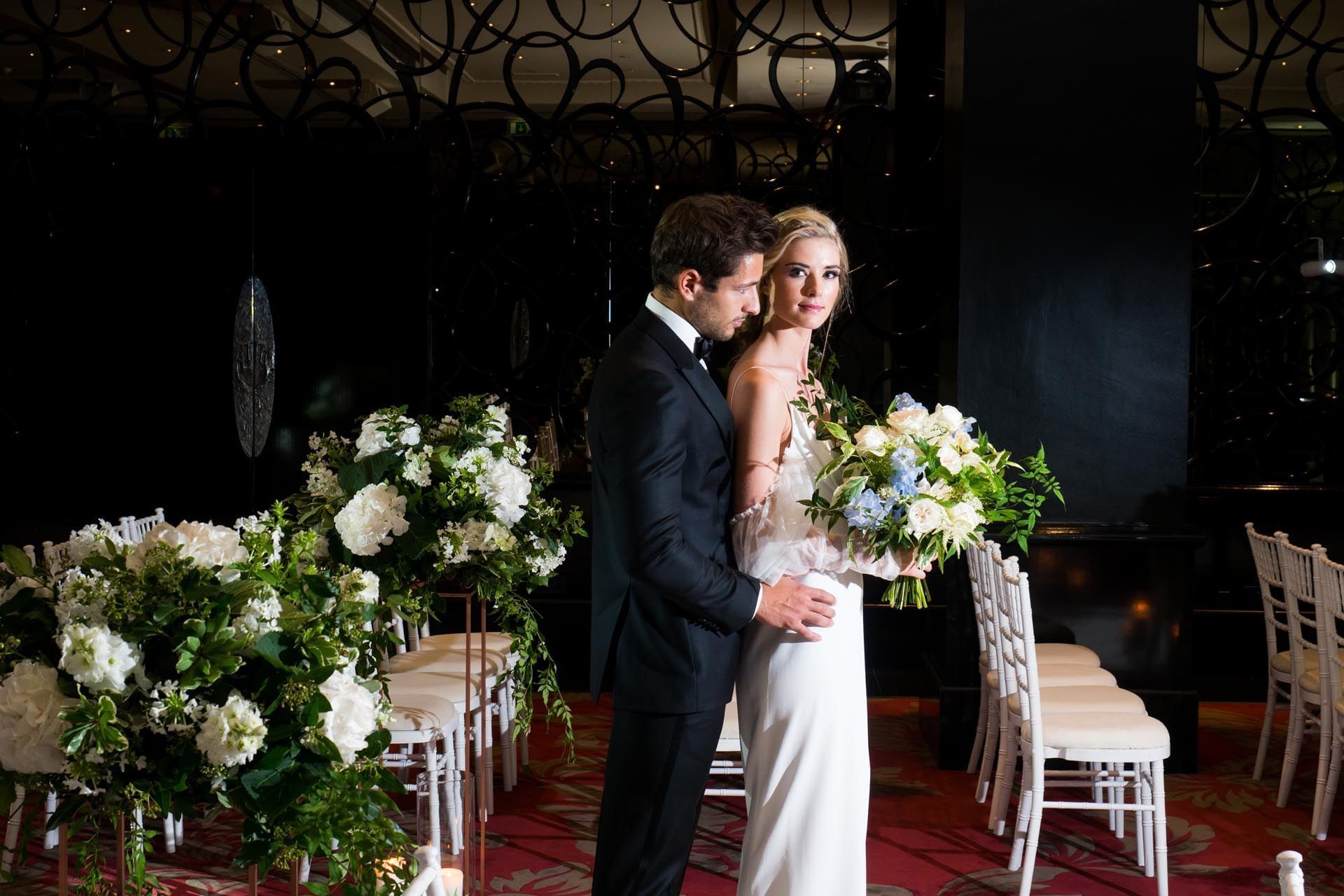 Dedicated Wedding Planner
Your dedicated wedding planner will be on hand throughout the planning stages for your Mayfair wedding as well as on the day itself. Our culture of calm, discreet advice and service ensure a true luxury wedding experience.